Janka Webb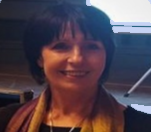 Profile:
I am a company Director and fully qualified and accredited Acupuncturist and Holistic Health Practitioner working in a busy wellbeing centre in Kidderminster.
For many years I worked within the NHS as senior Nurse Consultant providing executive leadership and management to a large Critical Care service in an inner city teaching hospital in the West Midlands.
As an experienced facilitator, teacher and researcher I am passionate about life long learning and promoting ethical, evidence based practice within the sphere of holistic health and wellbeing.
Education:
Registered General Nurse (retired) 1977 – 2015 West Bromwich District General Hospital, West Midlands BsC of Applied Science with research honors - Australian Catholic University, Melbourne, Australia 1995 -1997 PGDip. Advanced practice nursing (commendation) - Birmingham City University, Birmingham 2005 – 2007 PGCert. Strategic Workforce planning - University of West London, London 2010 - 2011 Reiki Energy Healing 1 & 2 2011 & 2012 MsC Advanced Practice - Birmingham City University, Birmingham 2011 - 2013 Crystal Therapy Certificate - Institute of Crystal and Gem Therapy, Devon 2013 – 2014 Tui Na Foundation course (Distinction) - Bodyharmonics Centre, Cheltenham 2014 – 2015 Acupuncture Diploma (Distinction) - Bodyharmonics Centre, Cheltenham 2015 – 2016 CPD Electro-acupuncture - Bodyharmonics Centre, Cheltenham 2016 Auricular Acupuncture - Bodyharmonics Centre, Cheltenham 2016 Aromatherapy Practitioner course - Birmingham Holistic Centre, Birmingham 2017 CPD update Electro – acupuncture for Musculo-skeletal & neck pain - Bodyharmonics Centre, Cheltenham 2019
Work Experience:
Wyre Holistic Health and Wellbeing Centre [TLC Holistics Ltd] - Company Director and Therapist, 2015 – present day Nurse Consultant & Divisional Nurse Manager Critical Care Services, 2000–2015